DVD Deluxe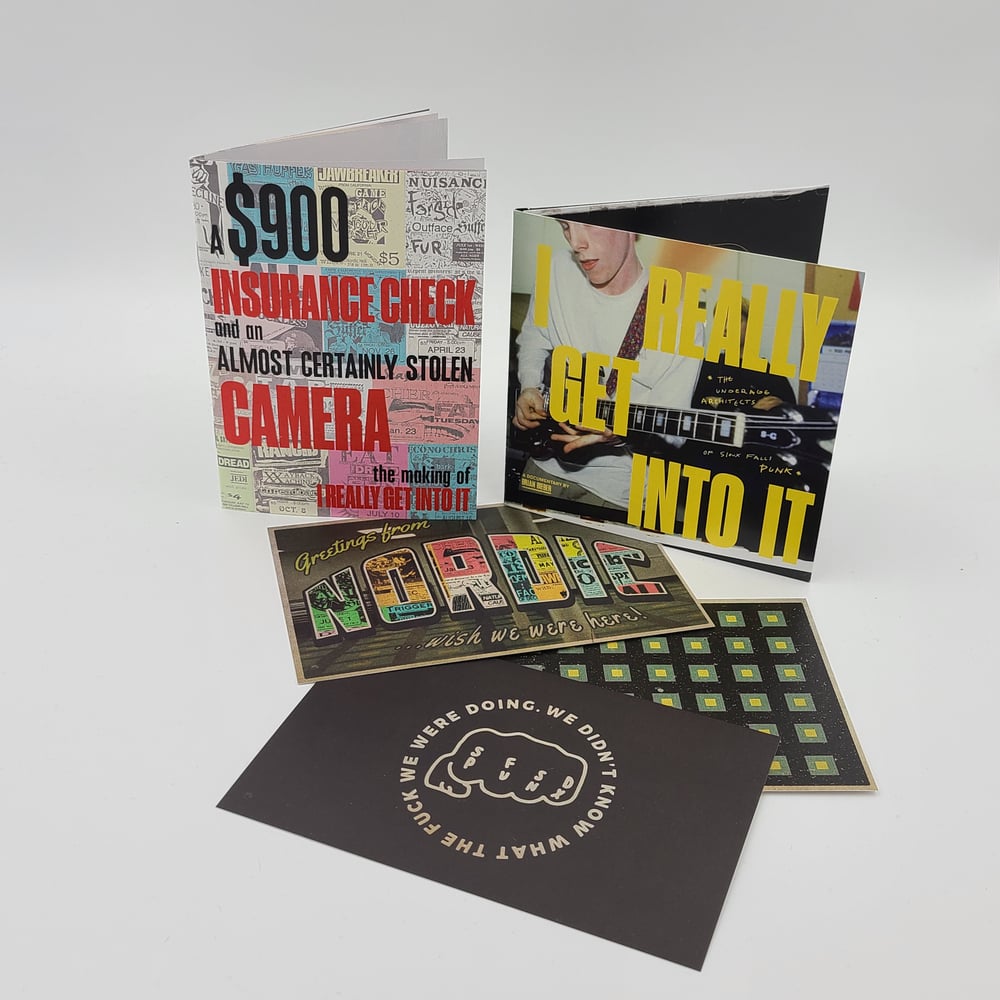 You get several things at this tier:
- I Really Get Into It DVD
- A copy of the original "making of" zine, "A $900 Insurance Check & and Almost
Certainly Stolen Camera" written by the movie's director, Brian Bieber
- A set of 3 unique postcards inspired by and celebrating the Sioux Falls DIY punk scene
DVD
I Really Get Into It, preserved on physical media. More permanent than a digital copy . Plus you get the beautiful artwork by designer Hanna Peterson.
ZINE
"A $900 Insurance Check & and Almost Certainly Stolen Camera" written by Brian Bieber. A kind of explanation from the director for why he thought it was a good idea to make a movie, even though he had no real reason to believe that.
POSTCARDS
It would be great if we could all be together to reminisce about our time at Nordic and The Pomp Room and Odd Fellows and The Madhatter and The Pomp Room and each other's basements (but not Center Stage), but until then, why not send a postcard to someone from the scene that you love?